 
DIX 470 charter / cruising catamaran
catamaran for family cruising and charter
construction radius chine in wood / epoxy  
Dix 470
wood / epoxy cruising catamaran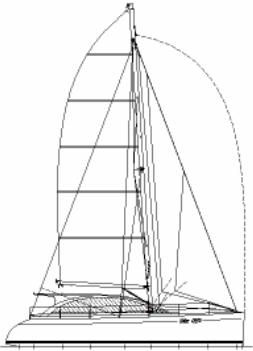 ~ Large cruising catamaran
~ Radius chine plywood/epoxy construction
~ All the space for family comforts
~ Great boat for charter or long distance cruising
~ Shallow draft
~ Smaller sister to  DH550    
 
The Dix 470 cruising catamaran is a smaller sister to the DH550, which has shown itself to be a beautiful boat. Many people have asked for a smaller sister, so here she is.

Construction is a development of the radius chine plywood concepts that Dudley has drawn since the early 1990's. These concepts started with the monohull Didi 38 "Black Cat", which he built to test the construction method then sailed across the South Atlantic three times. Since then he has developed other performance oriented monohull designs of similar concept, from 21 to 42ft LOA. Hundreds of boats to this method are in build or sailing worldwide.

As successful as the radius chine plywood monohull designs have been, the DH550 project showed that this construction method is even better for catamaran hulls than it is for monohulls. The hulls of Phil Harvey's DH550 were quick to build and are fair and pretty to look at.
Much of the DH550 has been incorporated into the Dix 470 by scaling down the length and beam, while maintaining the height. Hull beam is unchanged to retain the spacious hull accommodation, with the beam reductions being in the bridgedeck.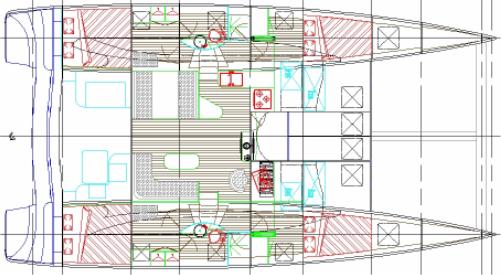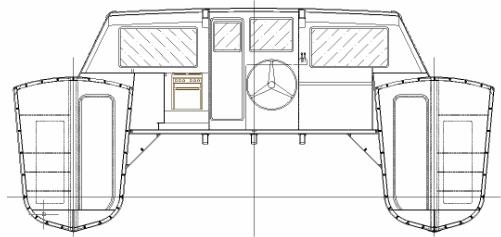 caracteristics:
LOA: 14.24m [46' 9"] 
LWL: 13.35m [43' 9"] 
Beam overall: 7.70m [25'4"]
Hull beam: 2.00m [6' 7"]
Draft: 0.75/2.19m [2'6"/7'2"]
Displ: 10600kg [23360lb]
Sail Area: (main + jib) 102.1sq.m [1099sq.ft]
Powering: 2 x 50hp diesel

I = 16.05m [52' 7"]
J = 5.07m [16' 8"]
P = 16.56m [54' 4"] 
E = 5.19m [17' 0"]
2 other products in the same category:
catamaran for family cruising and charterconstruction radius chine in wood / epoxy 
catamaran for family cruising and charterconstruction radius chine in wood / epoxy